See How Easily You Can Plan Your Estate
Hire an estate planning attorney in Mount Clemens & Sterling Heights, MI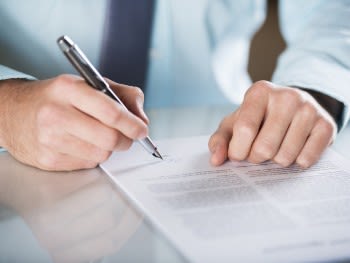 The estate process may seem overwhelming at first, but attorney Michael J. Lacey will show you just how easy it is. Contact the Law Offices Of Michael J. Lacey, P.L.C. whenever you're ready to plan your estate. Our lead estate planning attorney in Mount Clemens & Sterling Heights, MI. will discuss your wishes with you and draft your will accordingly.
Contact our firm in Mount Clemens & Sterling Heights, MI. today to speak with an experienced wills attorney.
5 good reasons to start planning your estate
Right now is the best time to start creating your estate plan. Retain a wills attorney to:
Maximize the value of your estate by reducing your taxes

Eliminate uncertainties about the administration process

Learn the best way to set up a living trust

Resolve property disputes and will contests

Make the probate process easier when the time comes
Experience peace of mind about your future. Call (586) 257-1466 now to discuss your wishes with an esteemed estate planning attorney. You can also call attorney Michael J. Lacey on his cell at 313-399-5630.
SCHEDULE A FREE CONSULTATION BELOW!